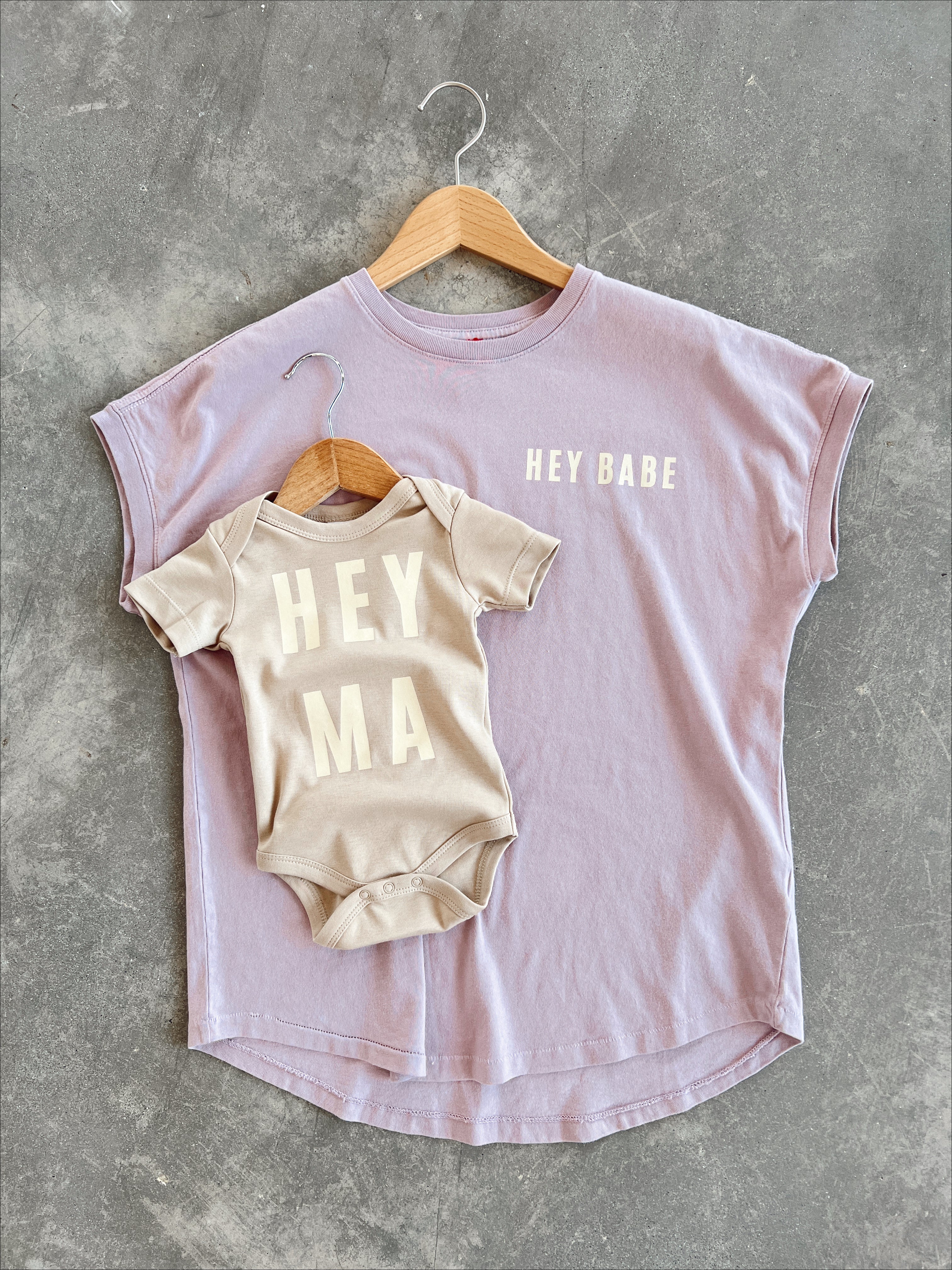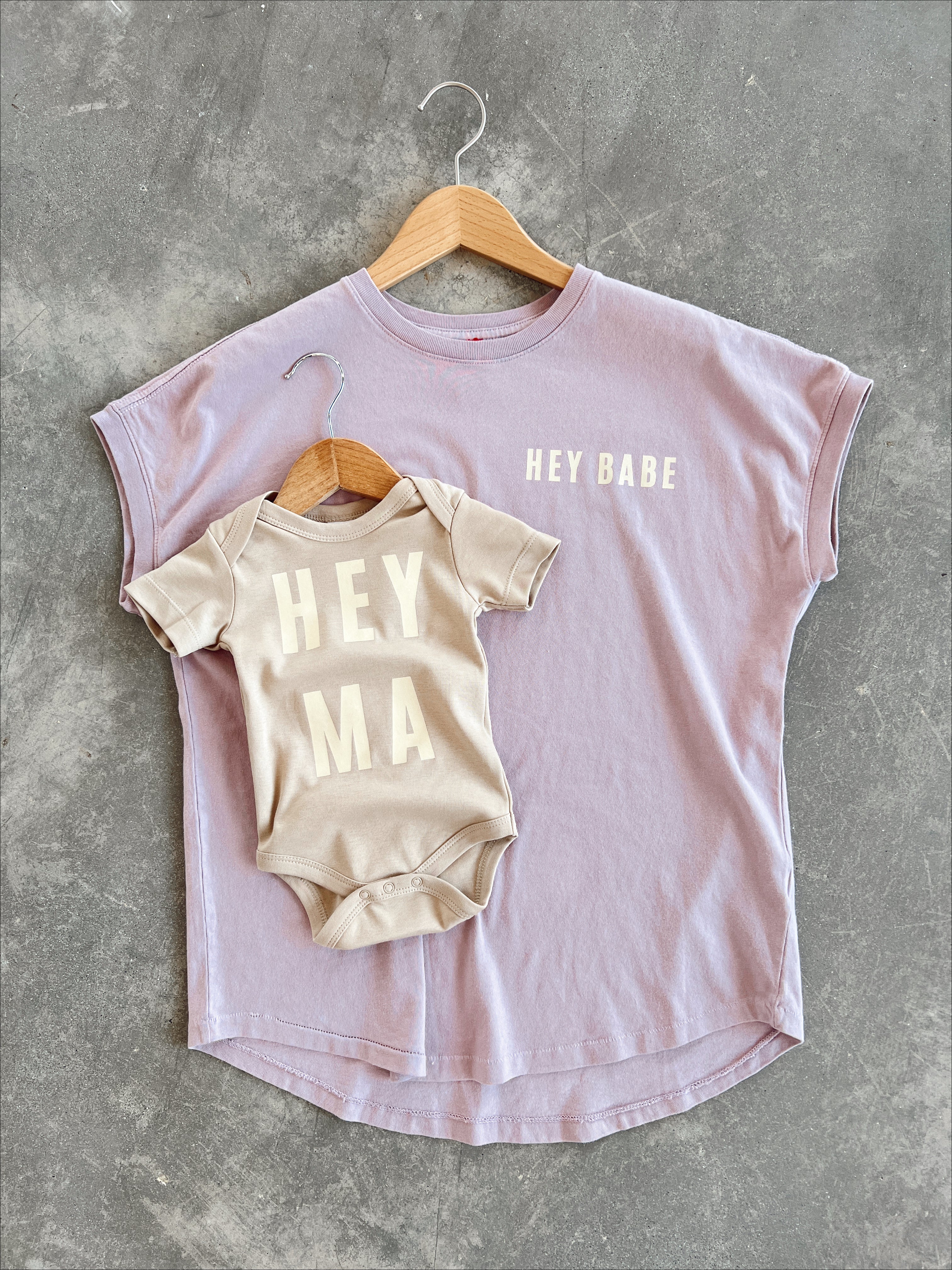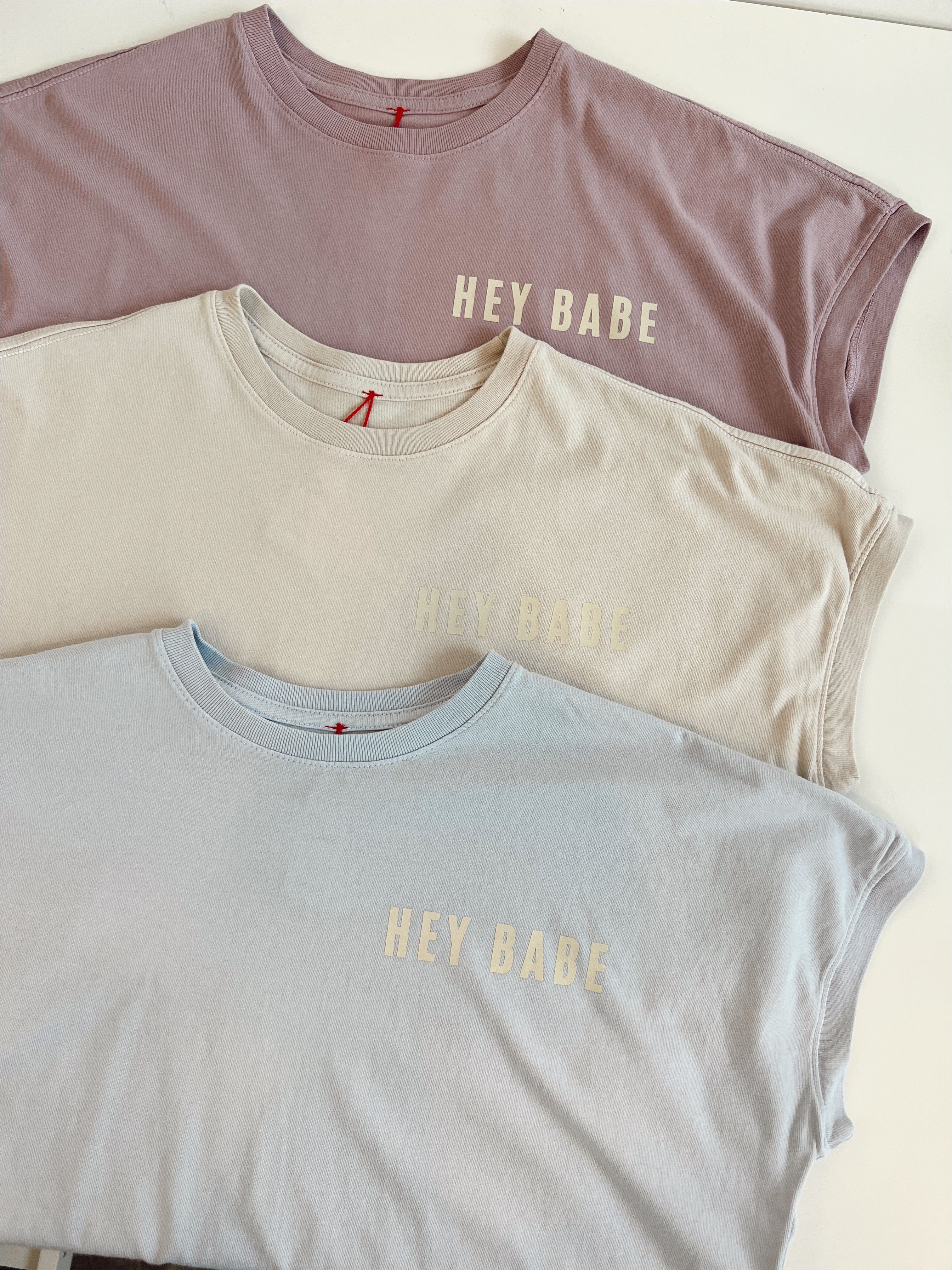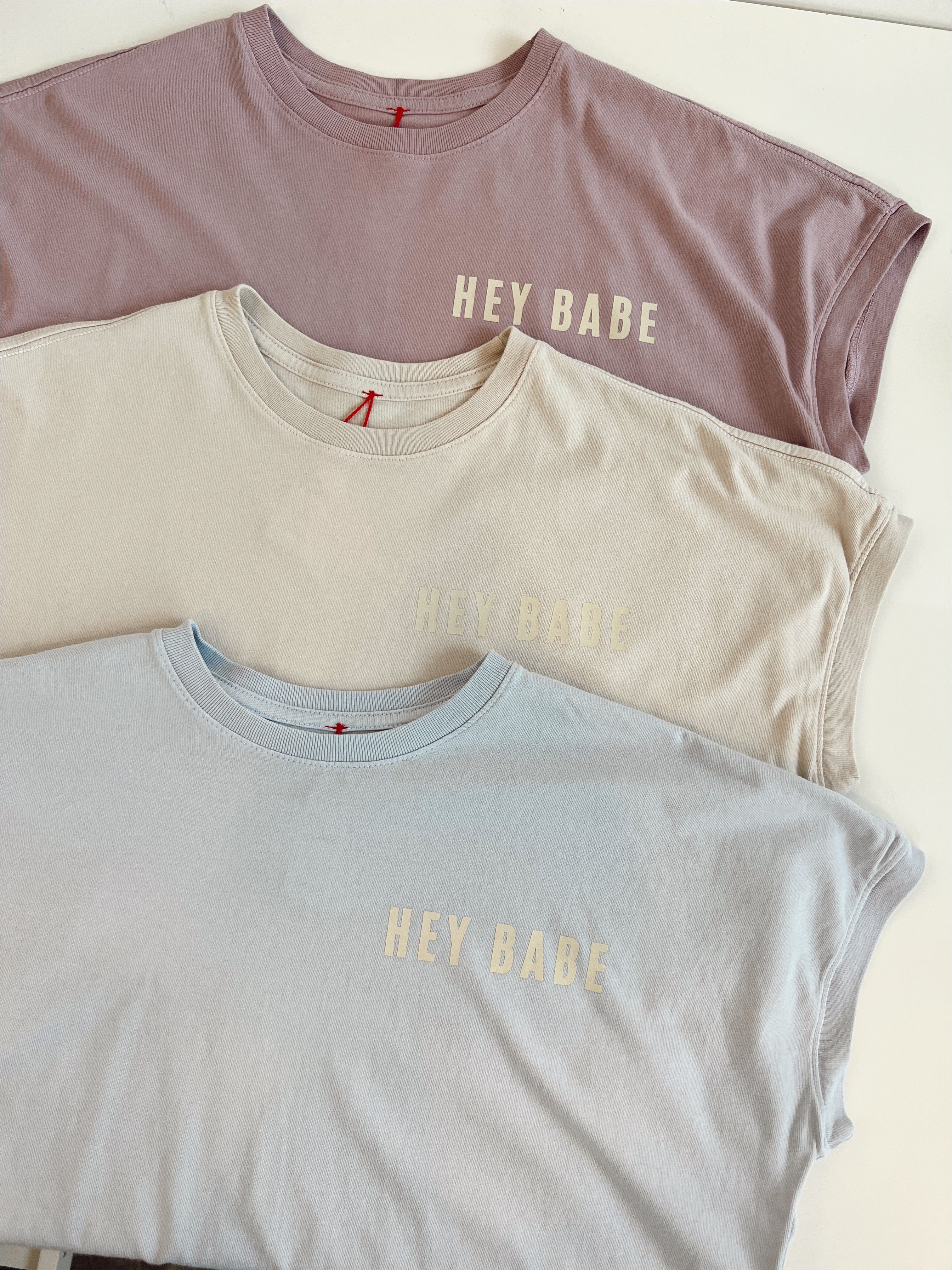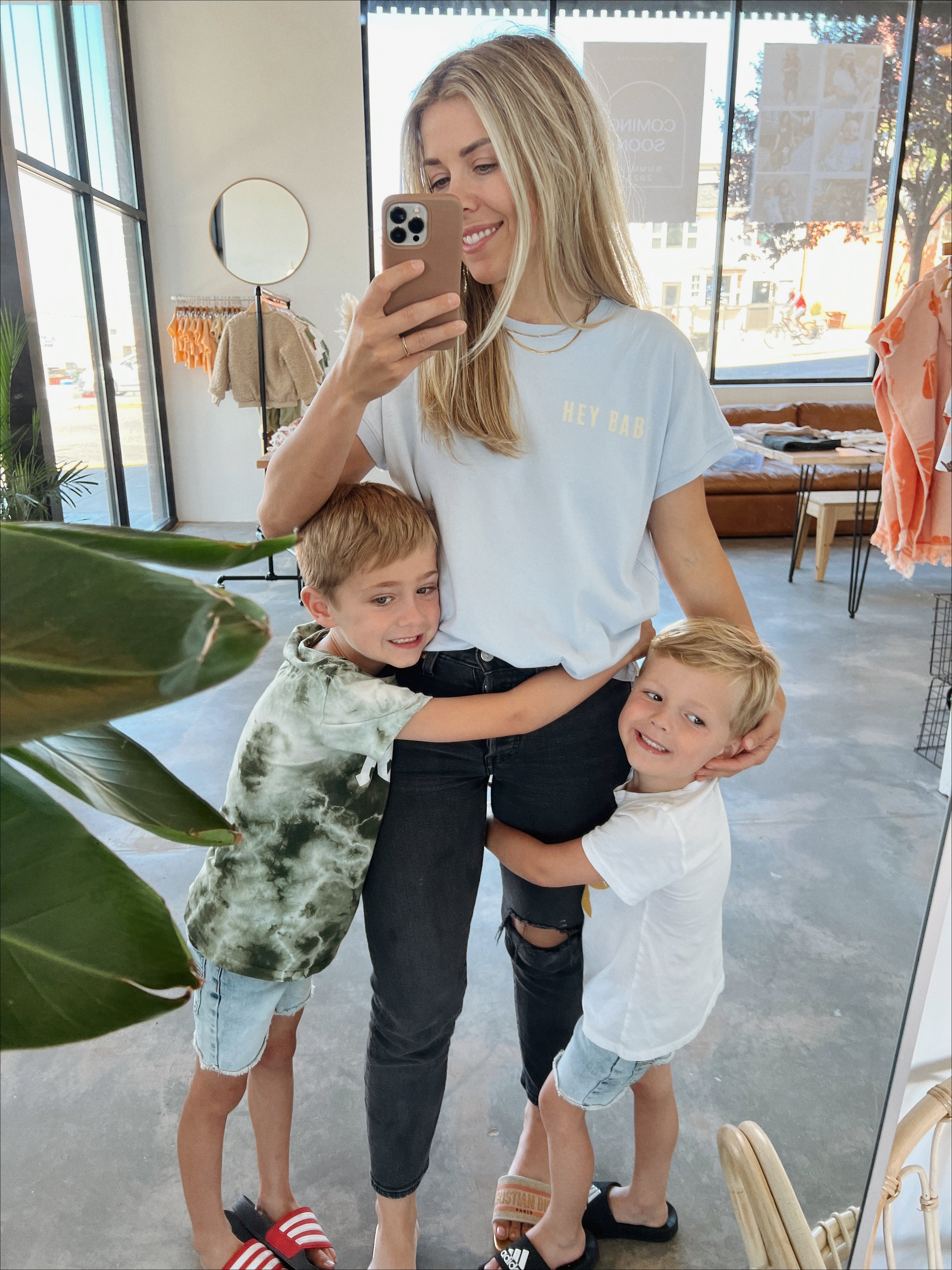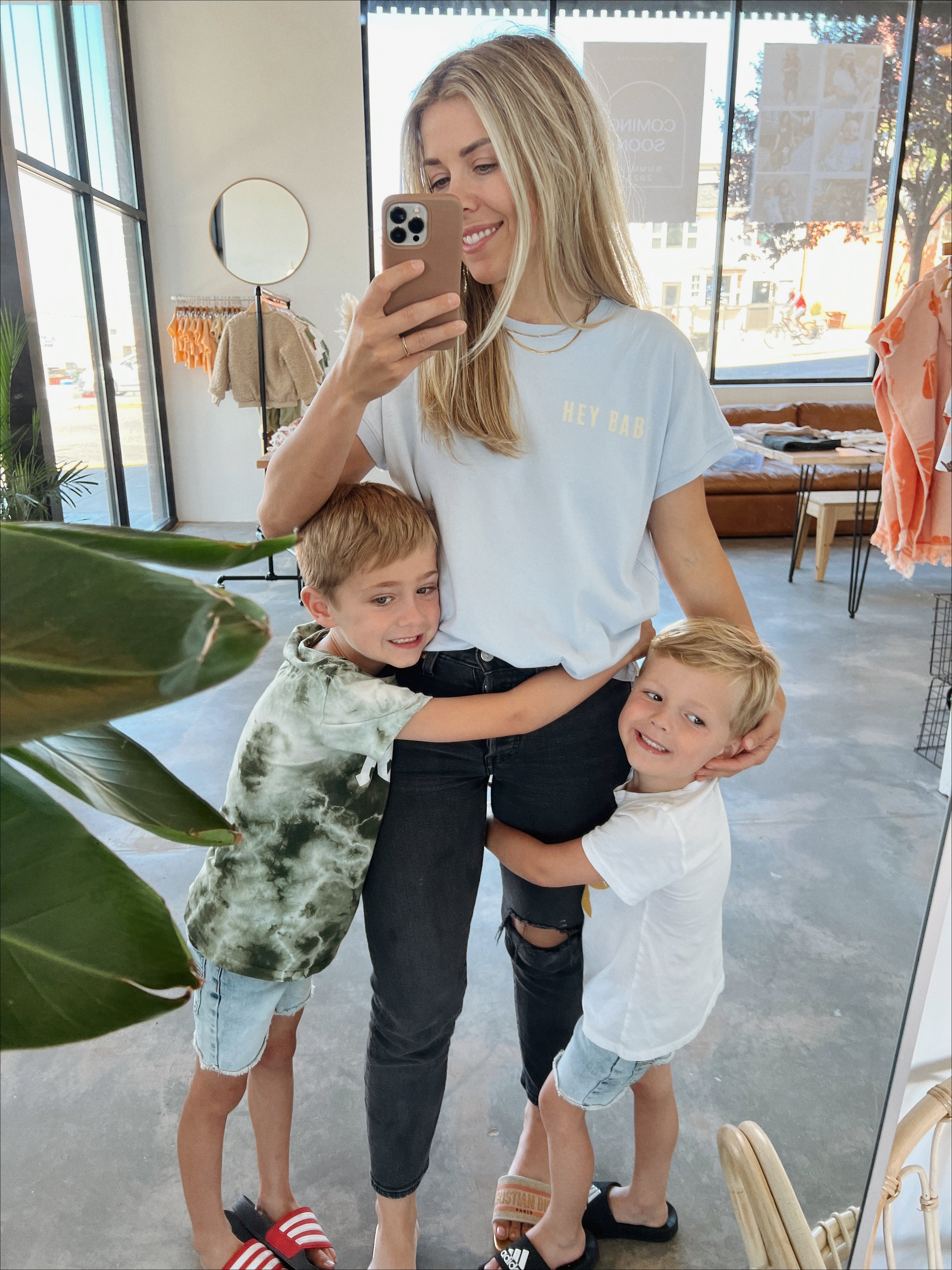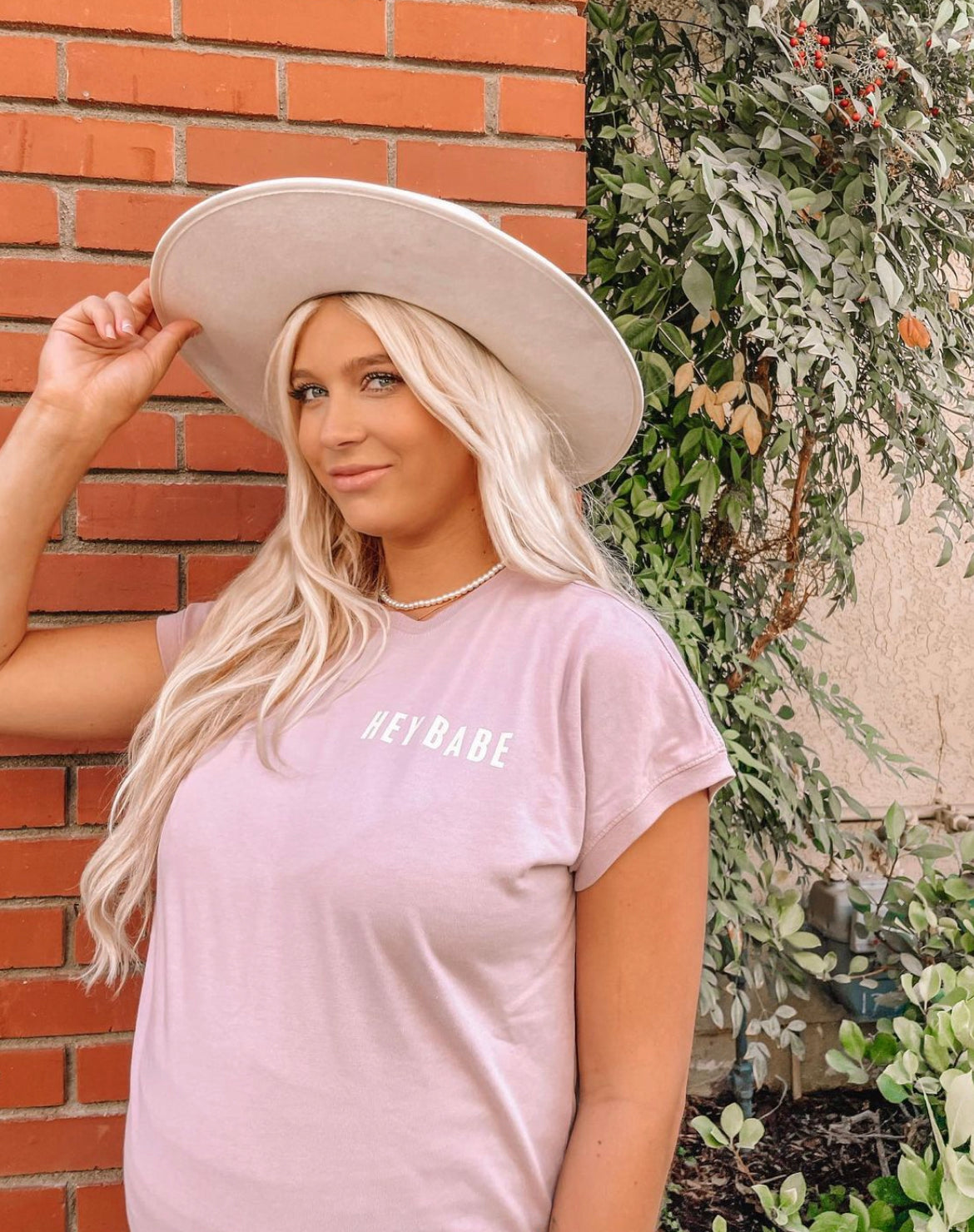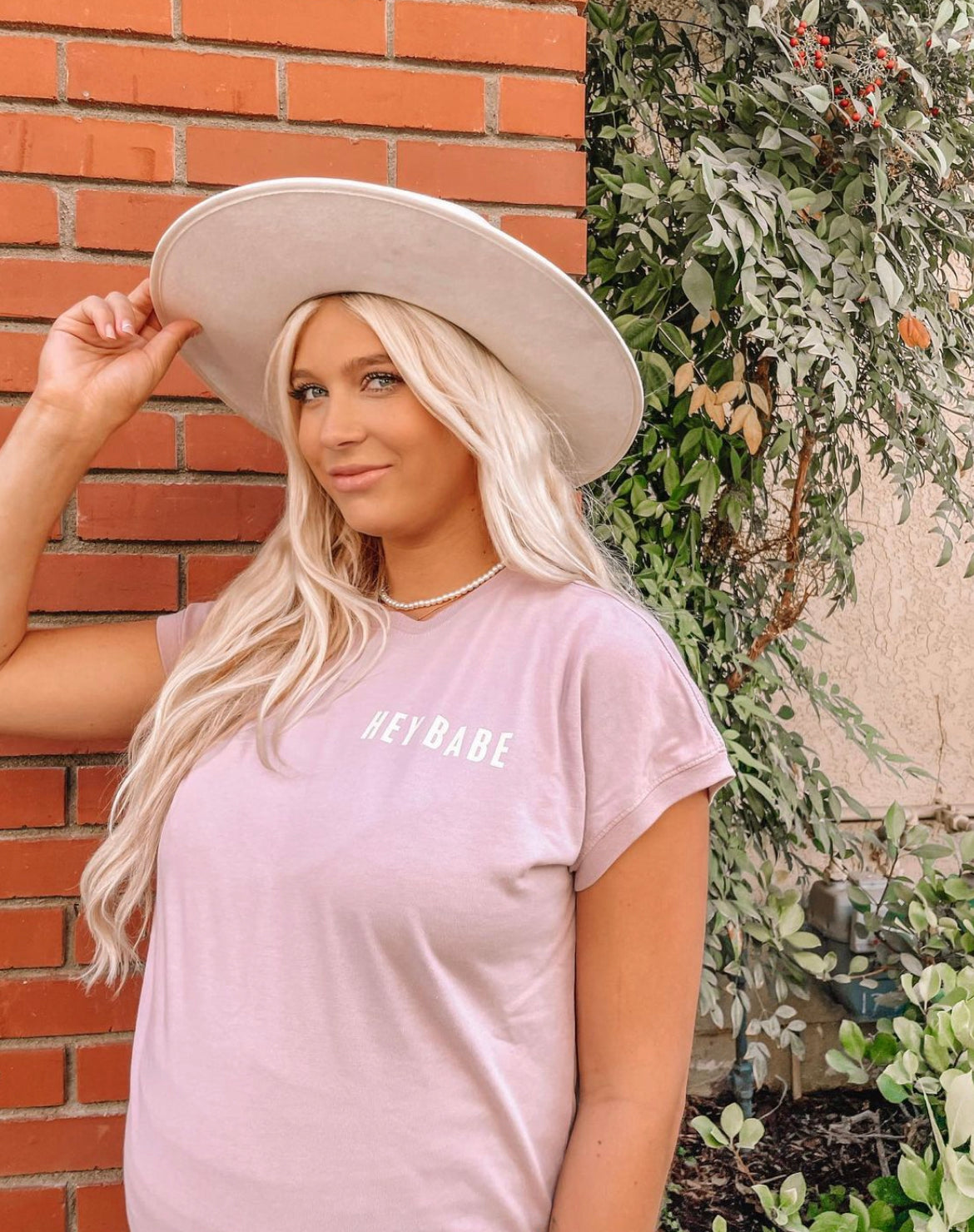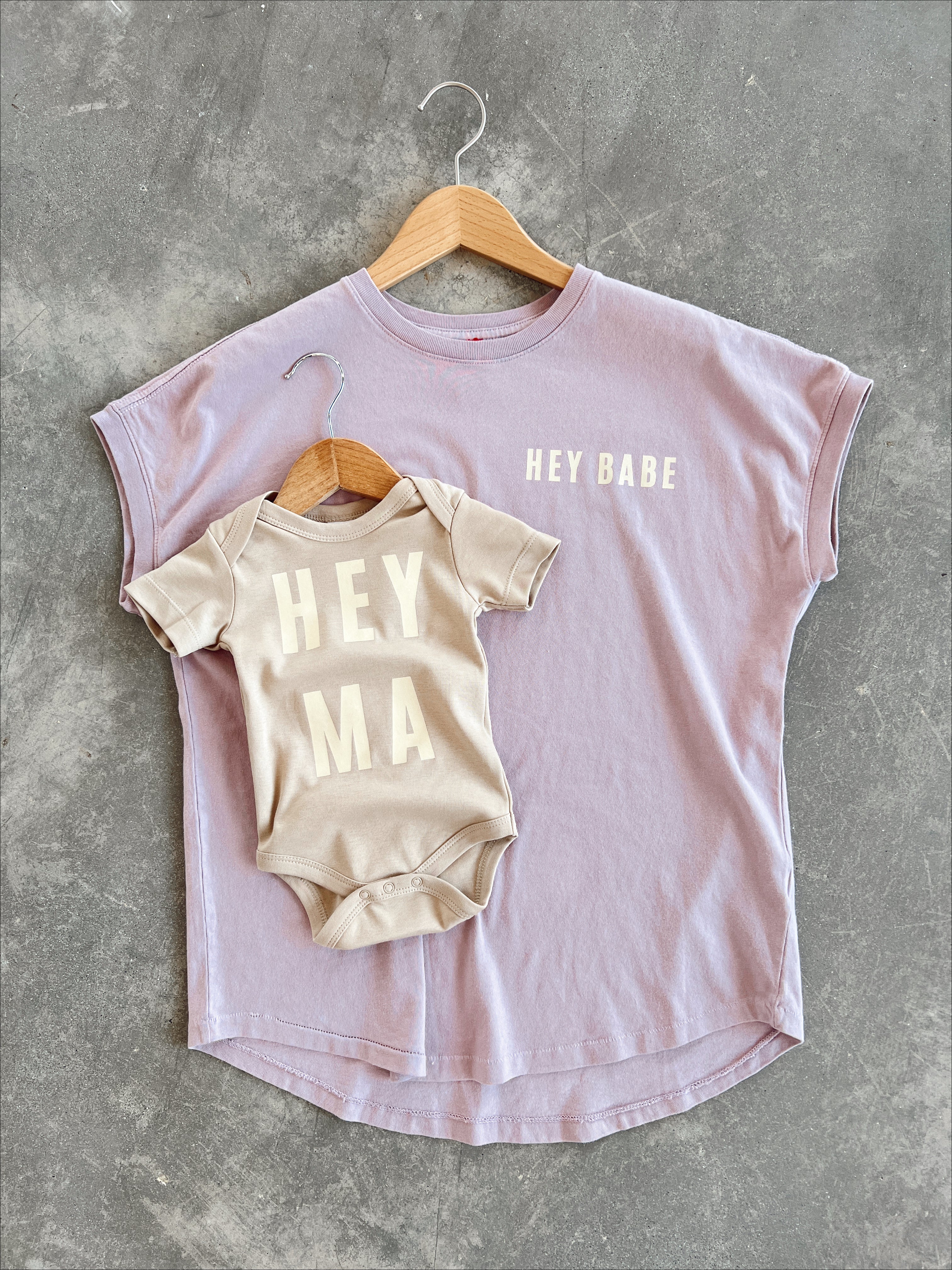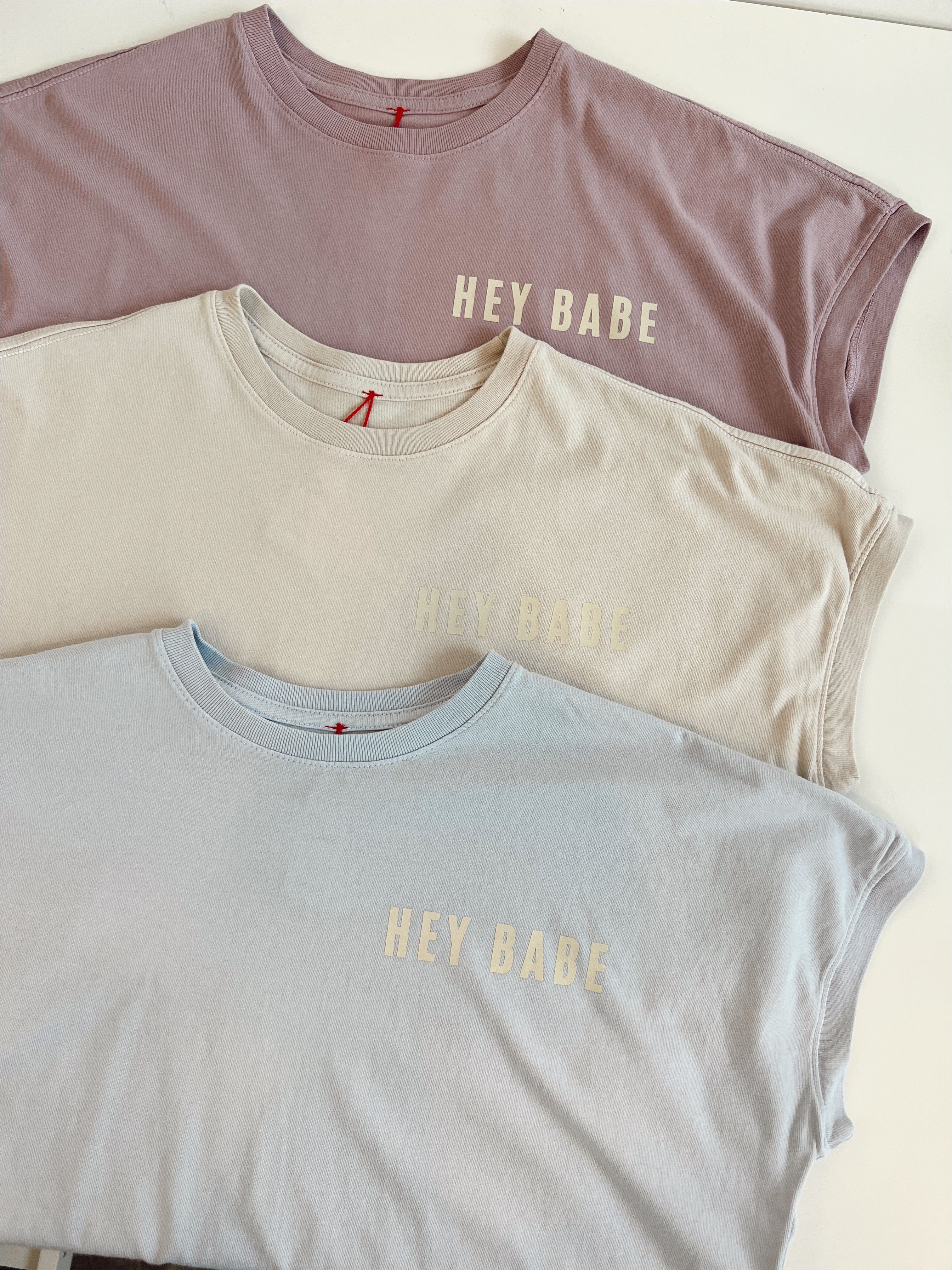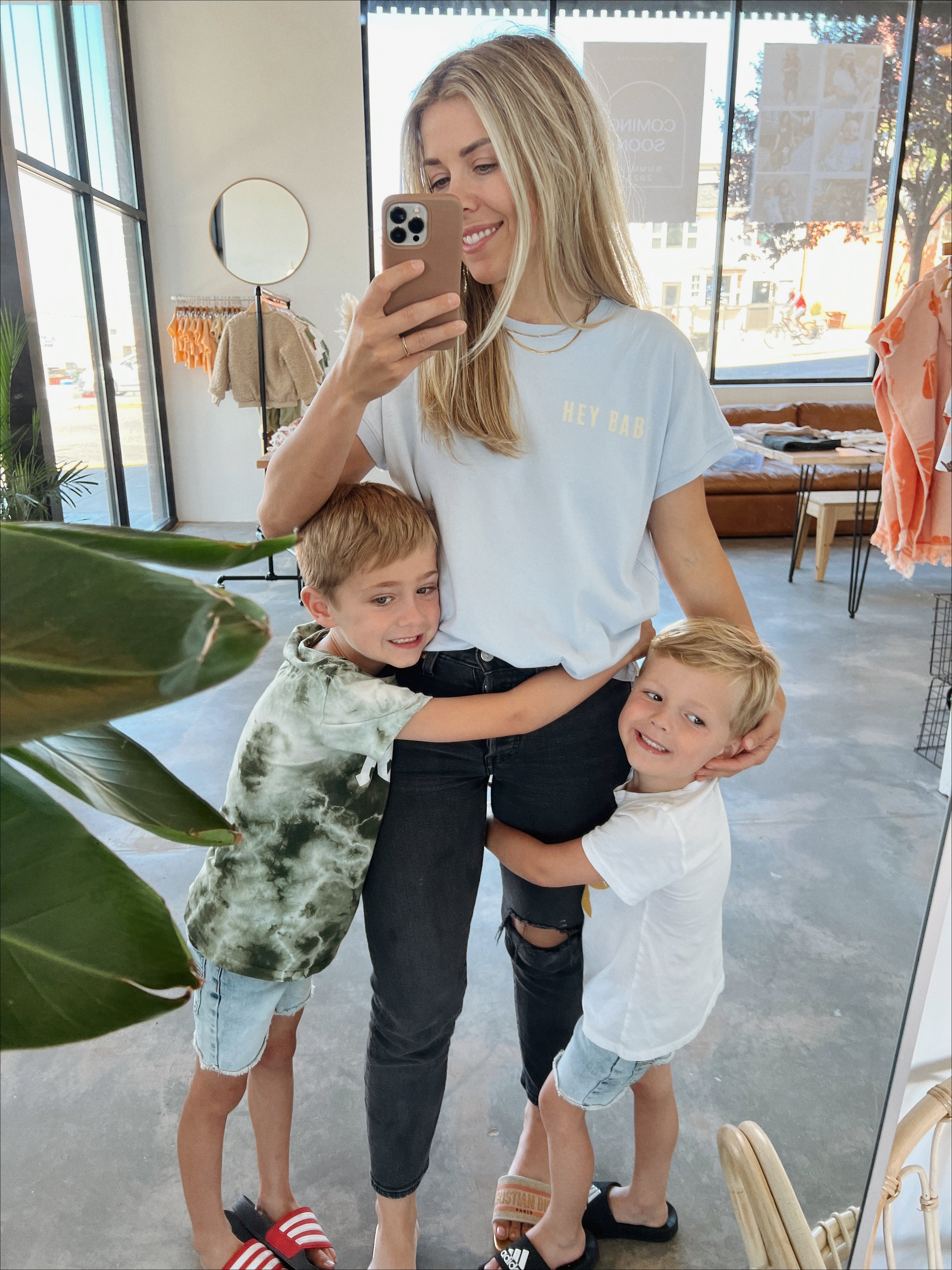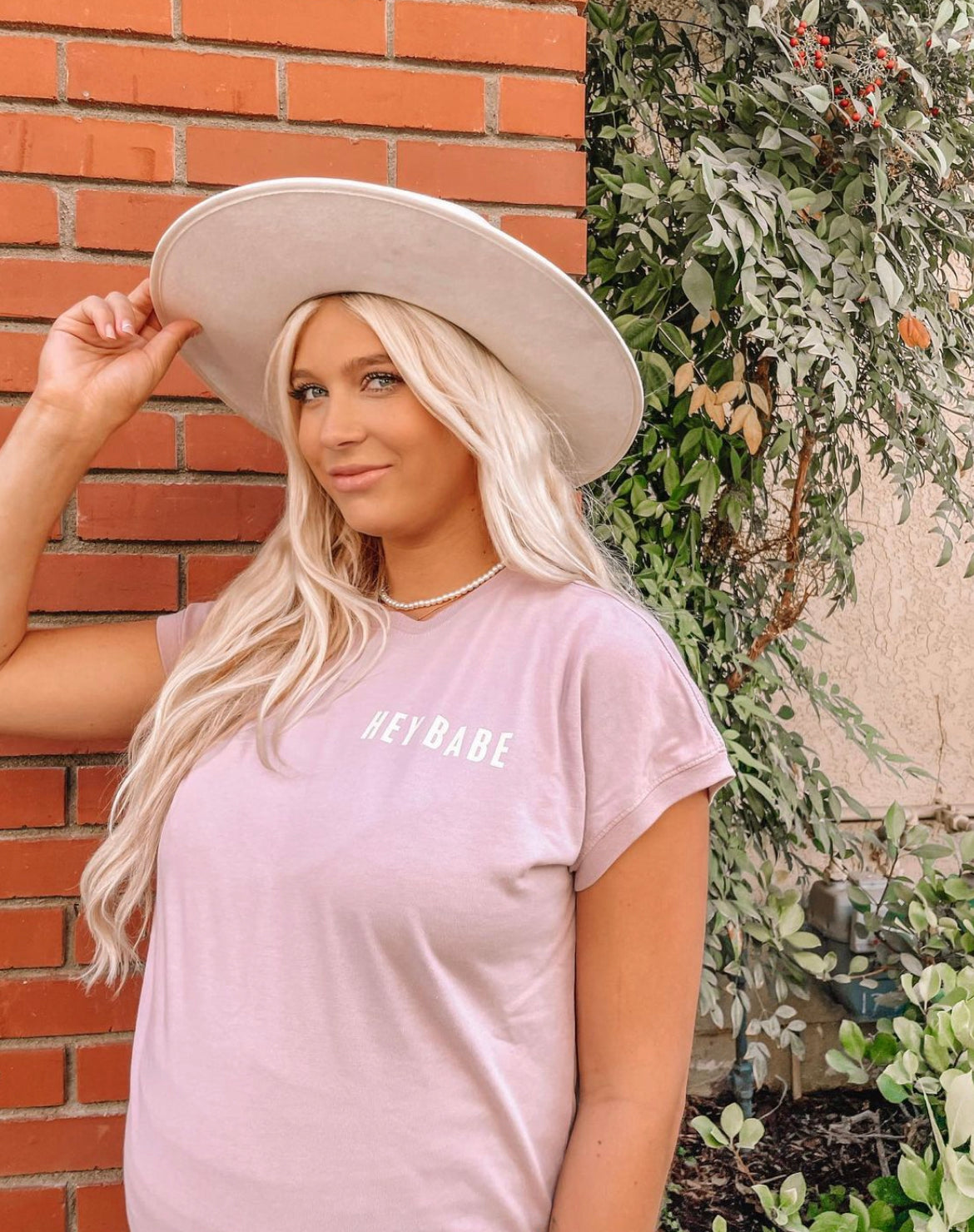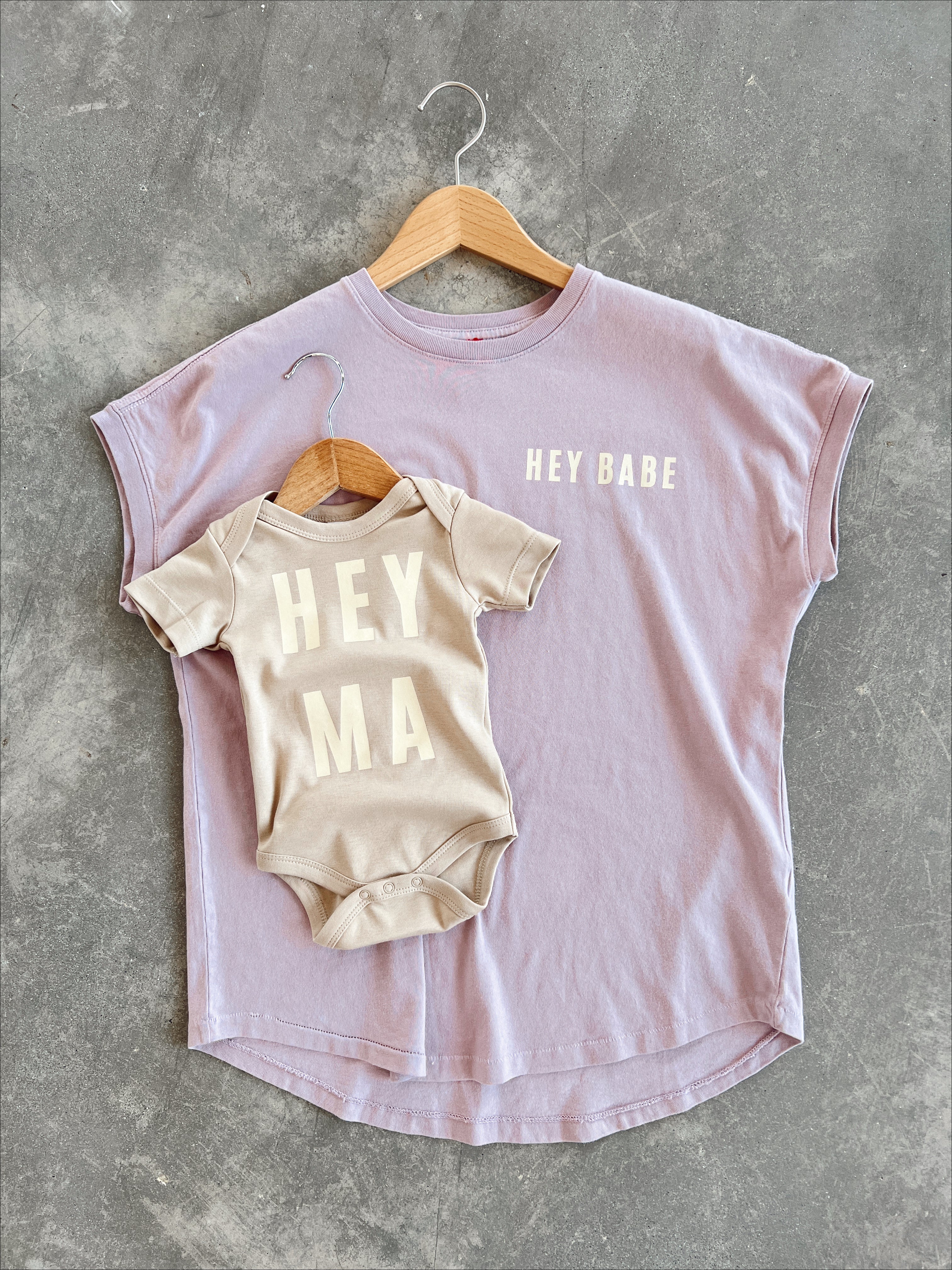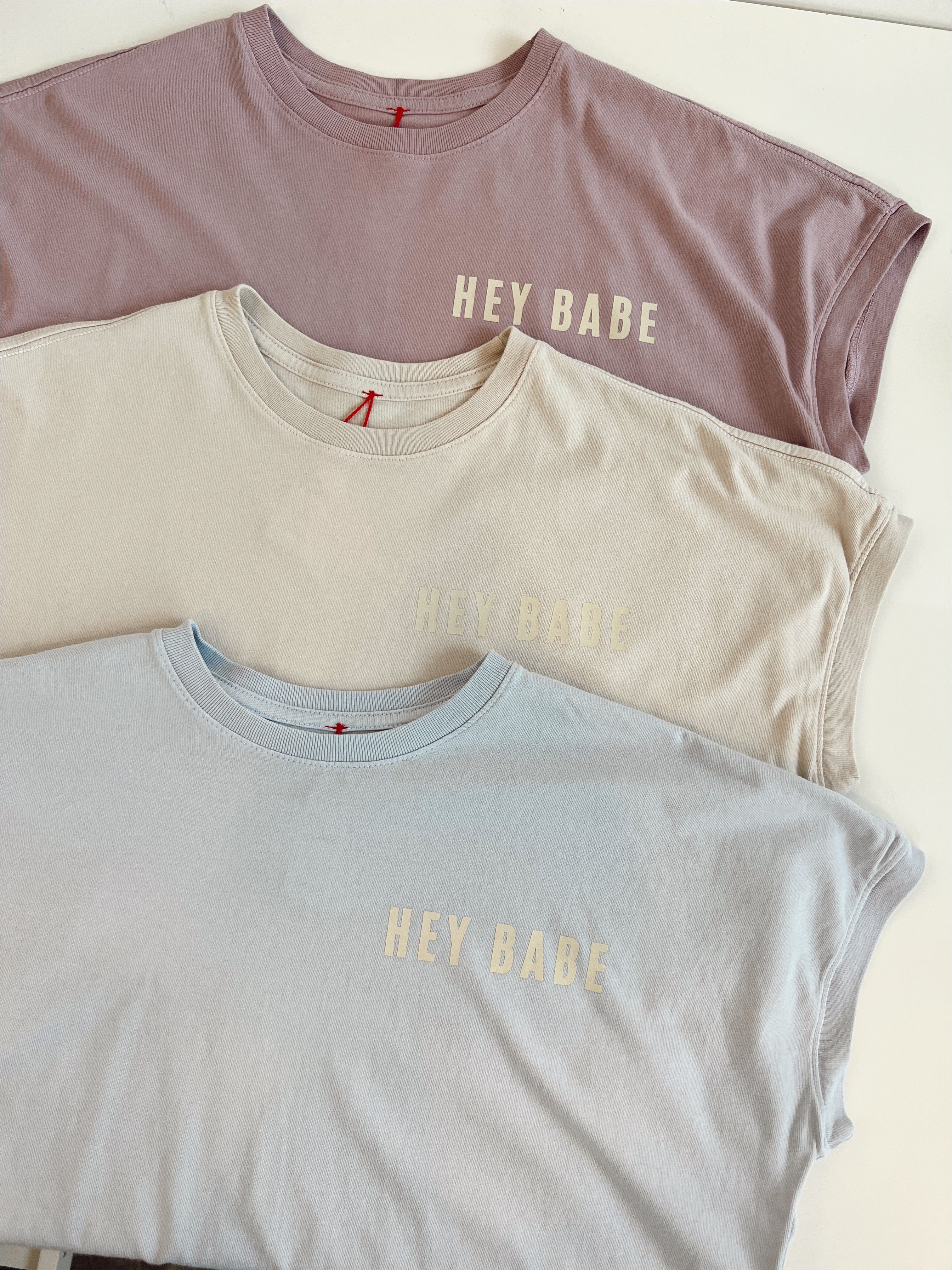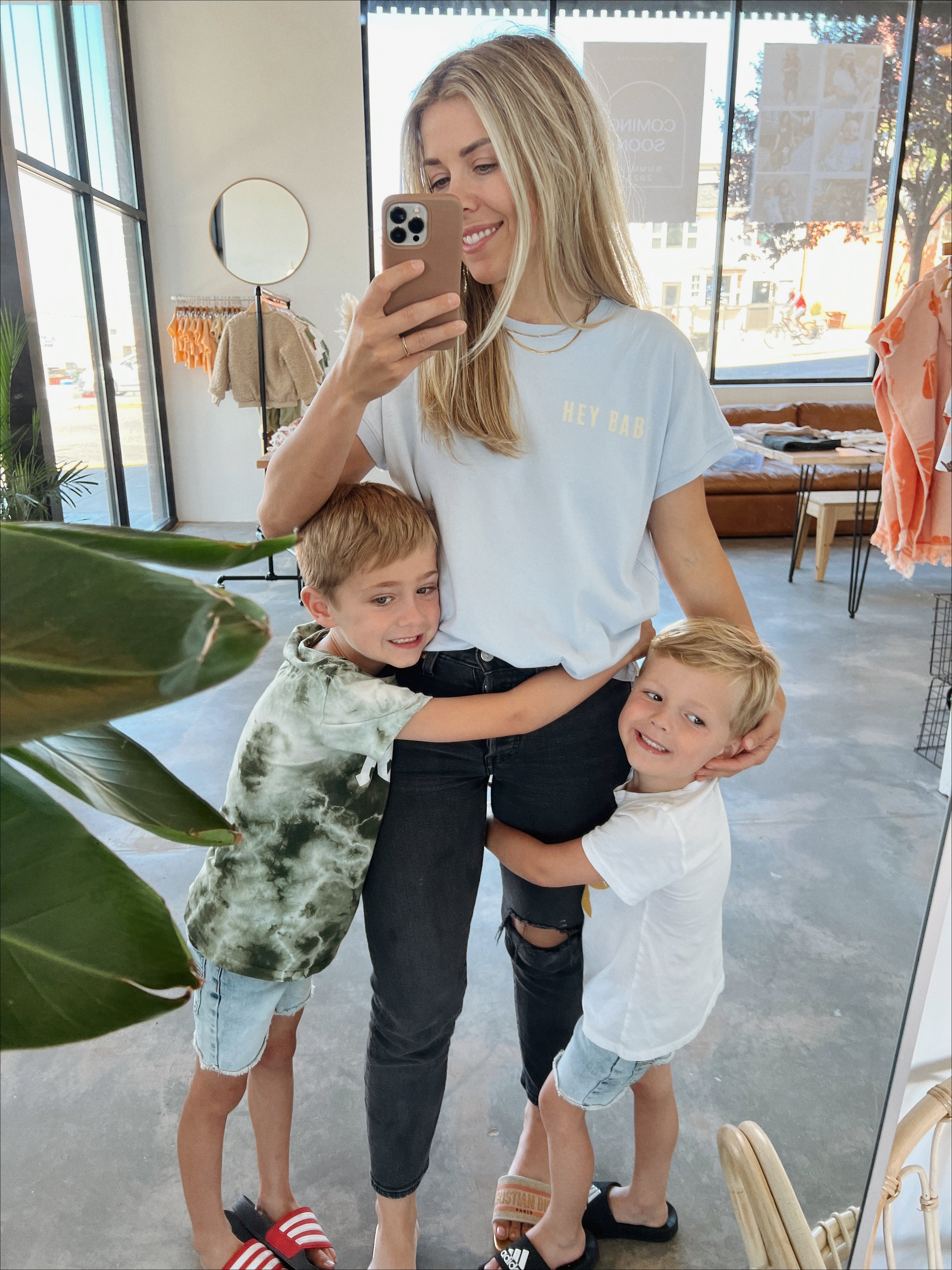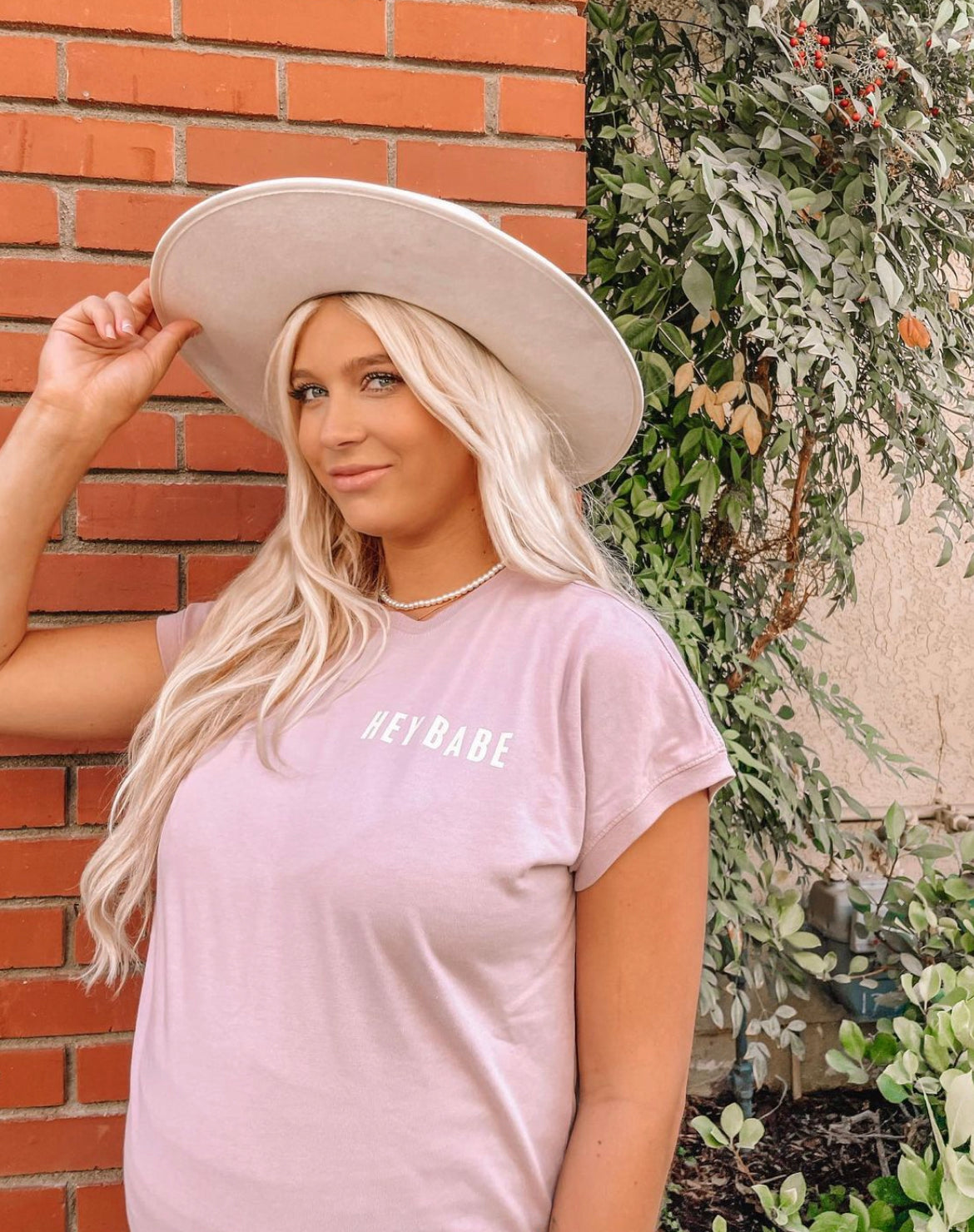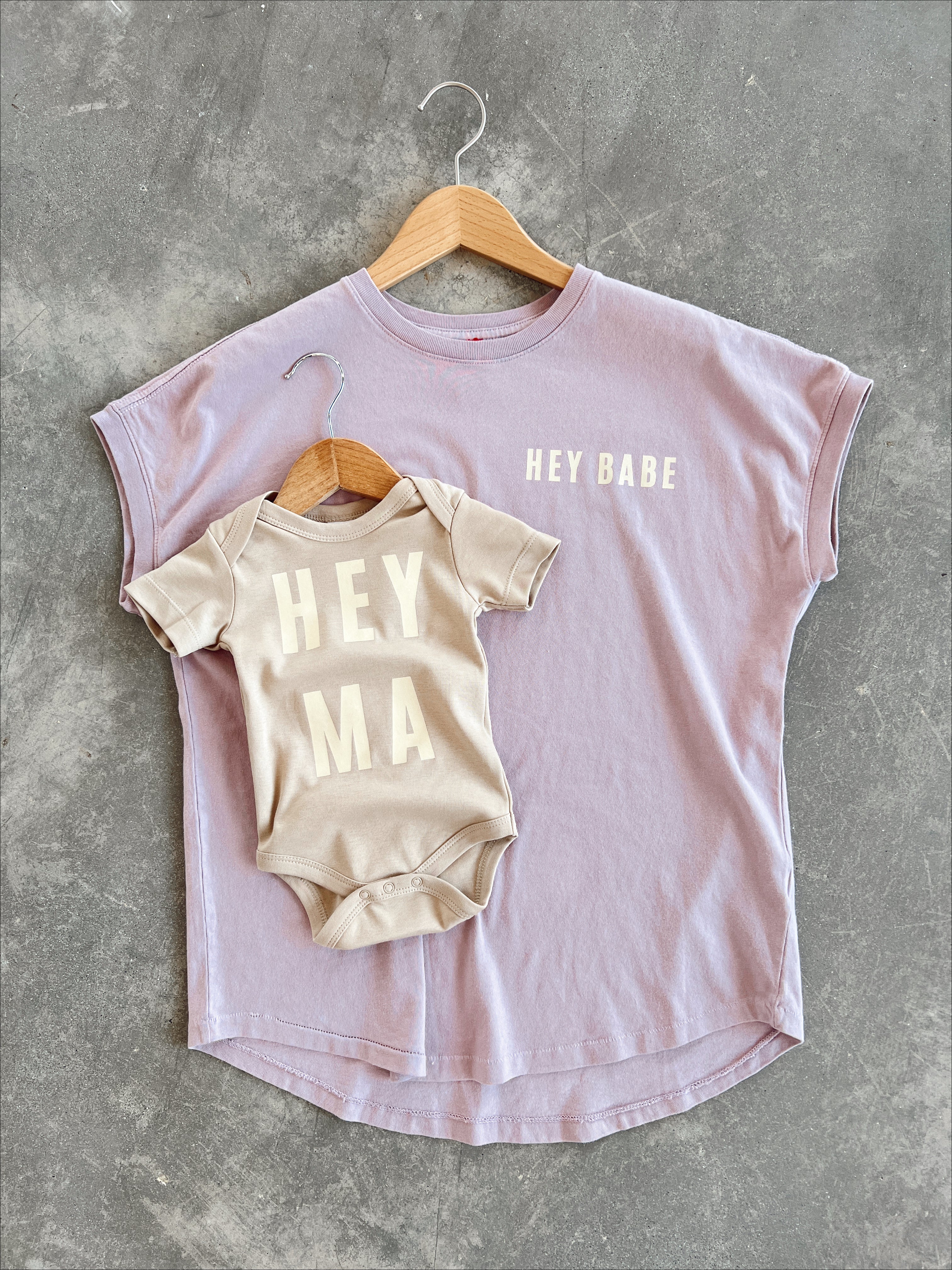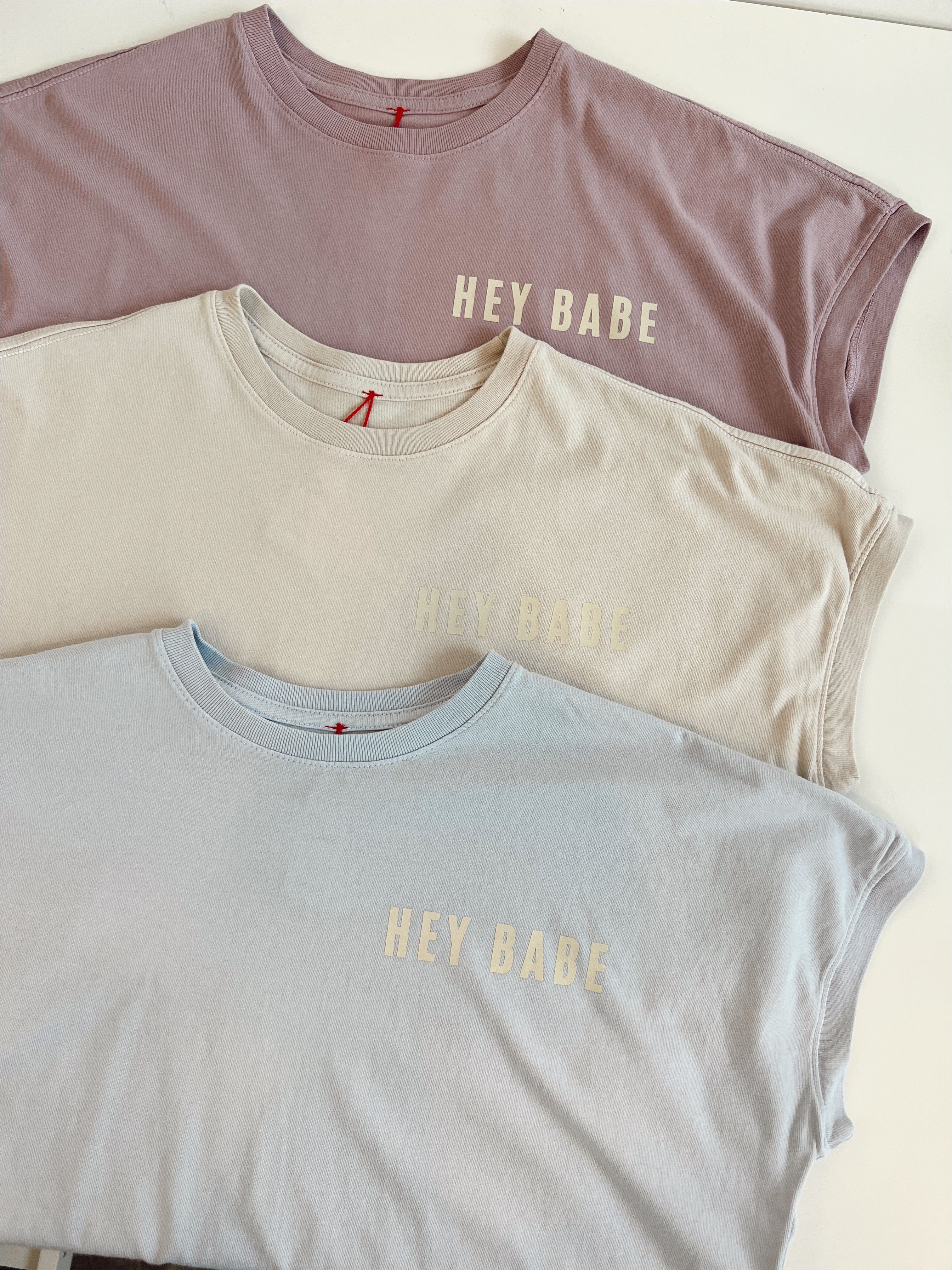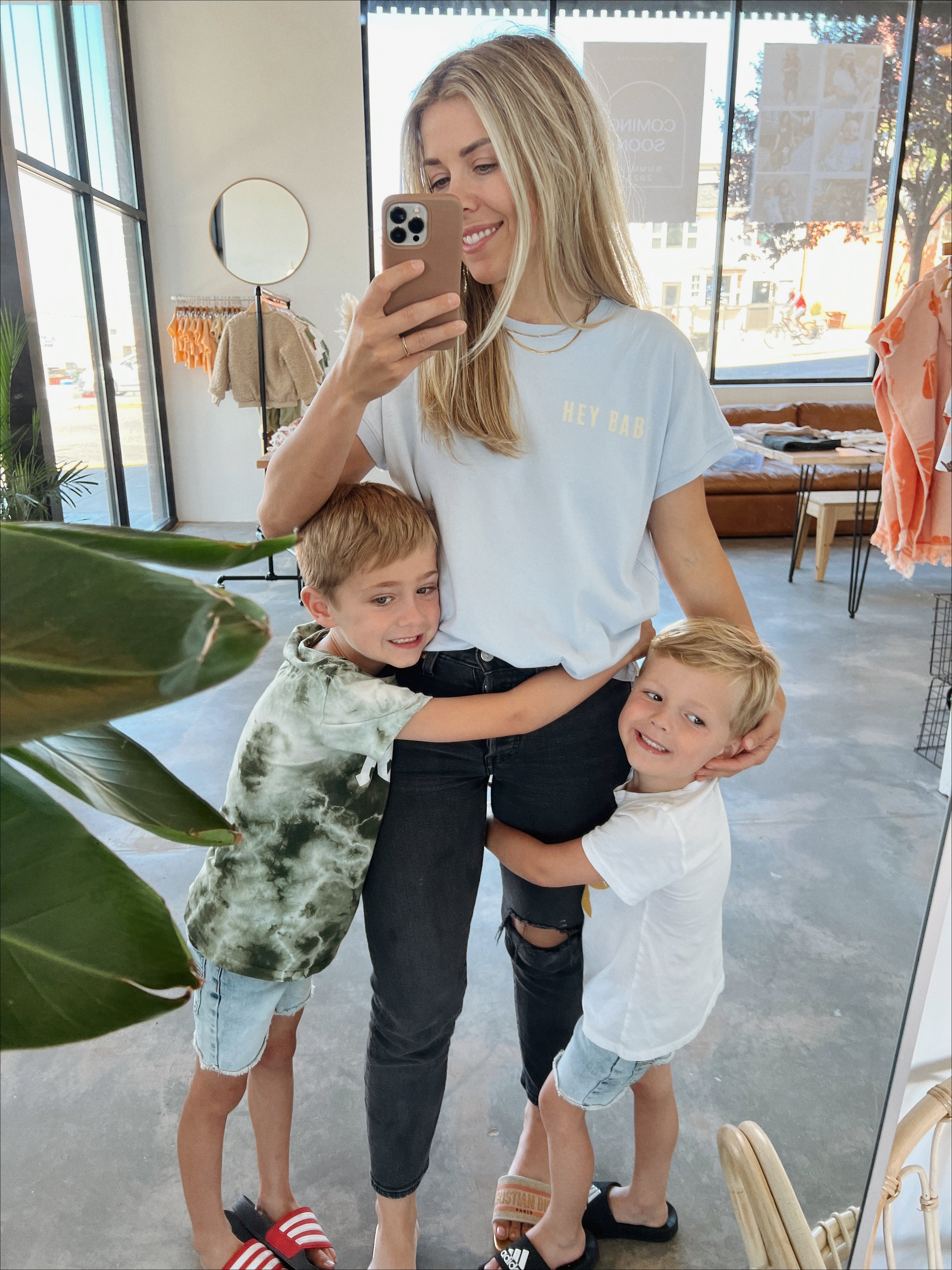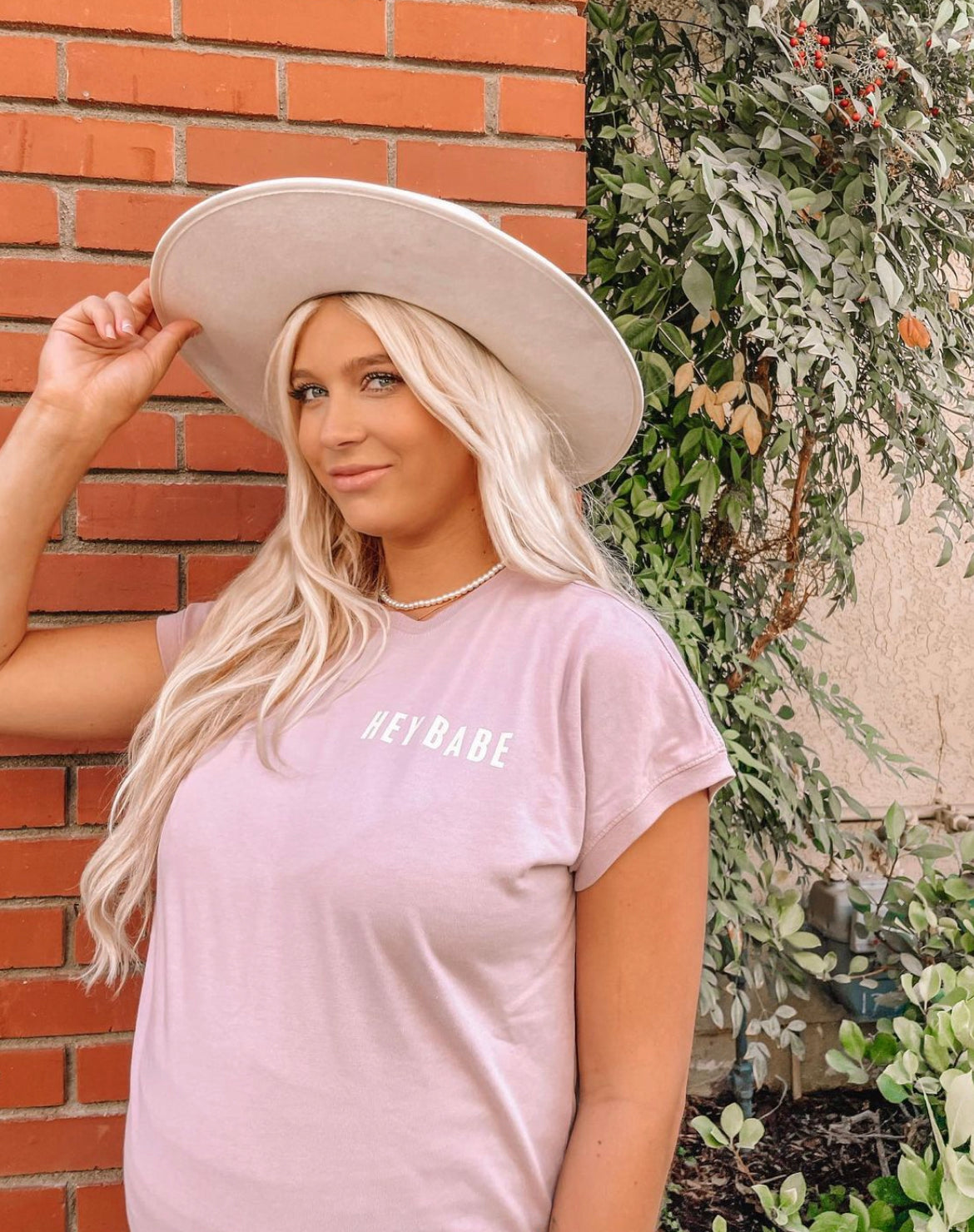 Hey Babe Ease Tee
HEY BABE screen printed in-house with safe ink.
Match with your BABE in our HEY MA styles!
Our Ease Tee is a cool mom's uniform. Easy to wear layered or on its own, she features just the right amount of crew neck, shoulder coverage without a sleeve, crisp color palette, and stitch detailing. We used the softest local 100% cotton* low gauge knit. Garment-washed and dyed each tee for a beautiful natural worn-in look. Fabric and garments are made in sunny Los Angeles with all our love!
Approximate Measurements:
Length: 26"(S), 26 1/2"(M), 27"(L)
Chest : 20"(S), 21"(M), 22"(L) 
Model is 5'5" swearing a Small