5 Ways to Virtually Travel With Kids!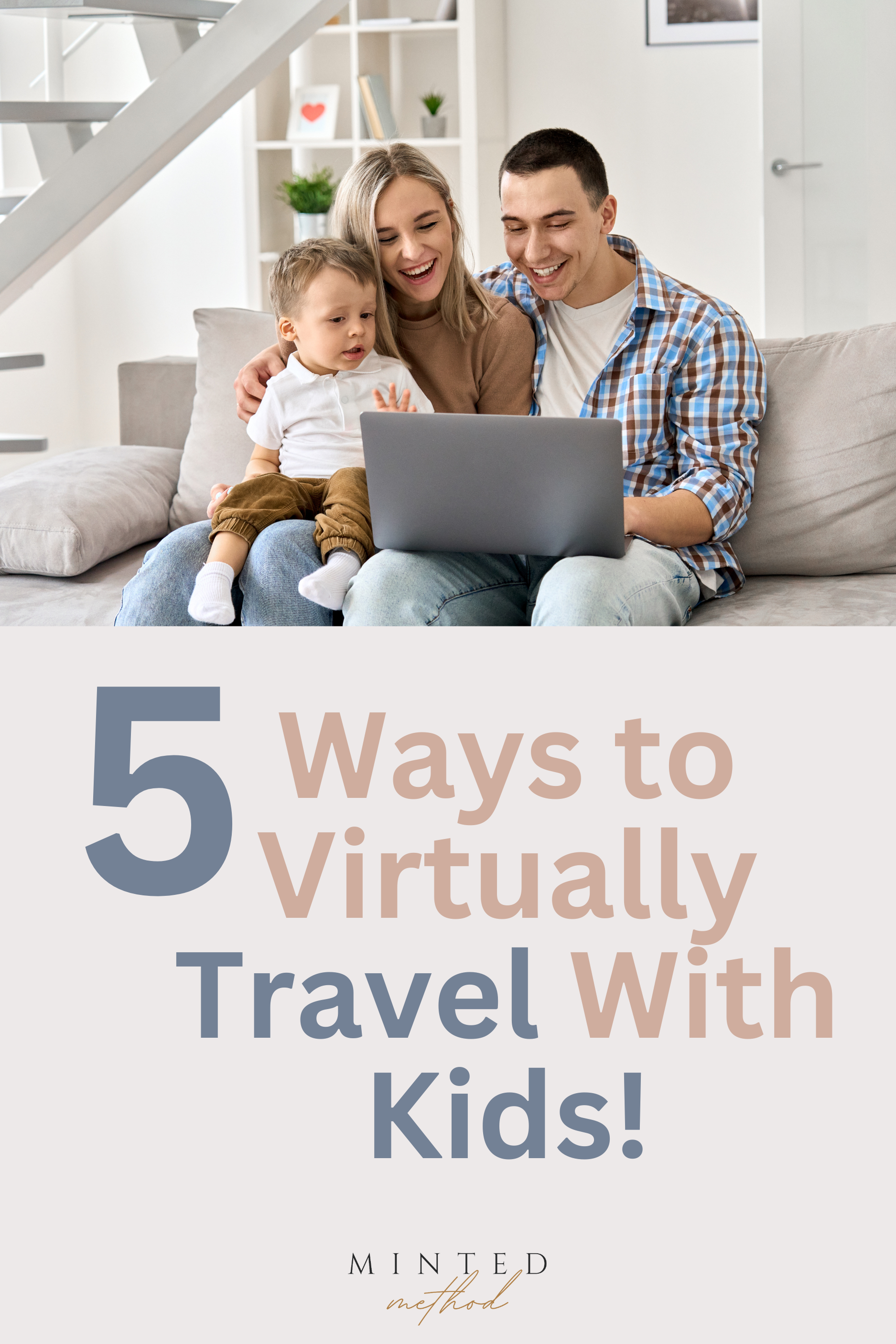 Embark on Virtual Adventures: Travel the World from the Comfort of Your Home with Your Kids!
Greetings, Wonderful Moms!
In an era where jet-setting around the world might not always be feasible, we've discovered an exciting alternative to ignite the wanderlust in your little ones—virtual travel! Buckle up, because we're about to embark on a thrilling journey without leaving the comfort of your home.
1. Explore the Marvels of Virtual Museums:
Dive into the world of art, history, and science by exploring virtual museum tours. Websites like Google Arts & Culture offer an array of interactive exhibits that transport you to renowned museums worldwide. From the Louvre in Paris to the Smithsonian in Washington D.C., your kids can wander through exhibits and learn about different cultures and historical periods.
Try the Eiffel Tower Tour on Google!
2. Globetrotting in the Kitchen:
Turn your kitchen into an international culinary classroom or subscription box! Take online cooking classes together to discover the flavors of different cuisines. Whether it's crafting homemade pasta like an Italian nonna or mastering the art of sushi, these virtual cooking adventures will not only tantalize your taste buds but also teach your little chefs about global culinary traditions.
Our family LOVES our Kitchen Adventures Subscription Box by Little Passports
Save $25 when you use our referral link!
3. "Visit" a Different Country through Online Resources:
Let's take a virtual vacation! Choose a country, and using online resources like documentaries, travel blogs, and even live webcams, immerse your family in the sights and sounds of a new destination. Learn about the local customs, wildlife, and landscapes, making it a truly enriching experience for both kids and adults.
Growing up I remember my mom decorating our living room like we were in Hawaii! We put on summer clothes and made a whole day of it!
4. Language Learning and Cultural Exchange:
Introduce your children to the joy of learning new languages. Apps like Duolingo and Babbel offer interactive language lessons suitable for all ages. Challenge yourselves to pick up basic phrases in the language of your chosen "destination." It's not just about the words; it's about the cultural exchange that comes with it!
Learn a language with us for FREE! In our house we are learning Ukrainian and Spanish .
5. Create a Travel Scrapbook:
Encourage your kids to document their virtual travels by creating a travel scrapbook. They can include drawings, facts they've learned, and even photos from the virtual experiences. This not only makes for a fun craft activity but also serves as a beautiful keepsake of your family's "world tour."
Final Thoughts:
Virtual travel is not just a temporary substitute for physical journeys—it's a unique adventure in itself! So, pack your virtual bags, open your minds to new experiences, and let the exploration begin. Who knows, your next family trip might just be a click away.
We hope these virtual travel ideas bring the world to your doorstep and spark a sense of curiosity and wonder in your little ones. Happy travels, explorers!
Safe and happy parenting,
Sasha May, Founder of Minted Method